Beautifully Decorated Tiny House Intertwined with Nature
Tiny houses have become very popular in recent years and their number is increasing rapidly. Today we will introduce you to the 'Beautifully Decorated Tiny House Intertwined with Nature', suitable for the minimalist life of your dreams.
Tiny houses have become popular because they are low cost, portable and sustainable. For this reason, the number of these tiny houses, which are an indispensable option for those who adopt this minimalist lifestyle, is increasing.
While designing tiny houses, they are made to be useful and functional. Since our space is small, it is very important where to place the items. With a good design, the interior of these houses can be made larger and more useful. For this reason, tiny house users should examine different house designs. You can get different information about these houses by browsing the other tiny house models on our website.
Beautifully Decorated Tiny House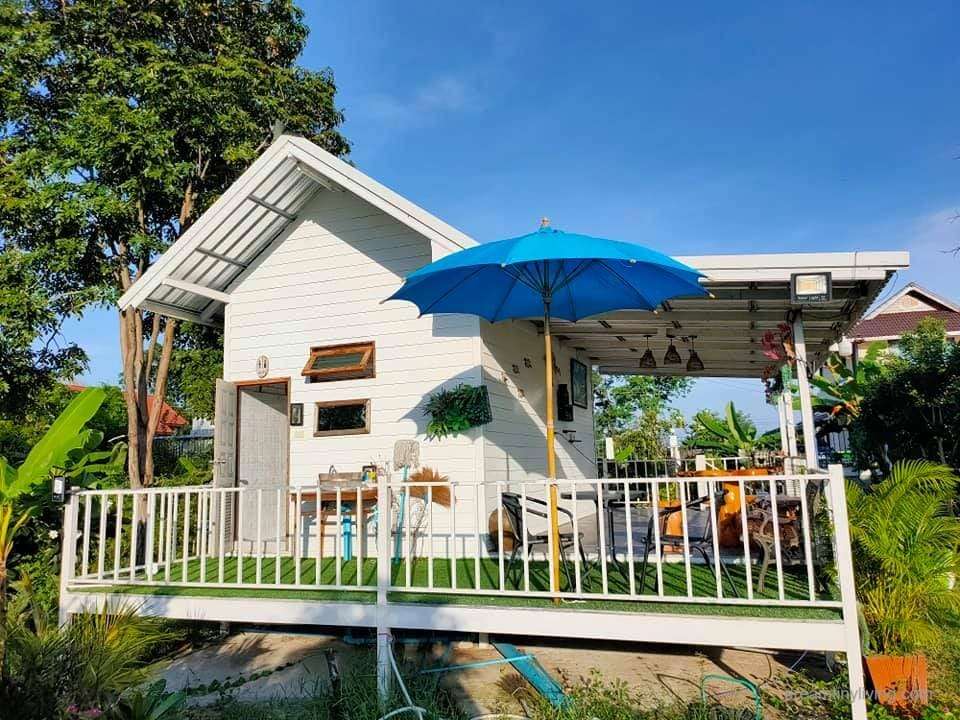 Beautifully Decorated Tiny HouseThis tiny house, whose owner is known to be a Thai couple, is in nature and decorated in a magnificent way. Tired of city life, the young couple created a tiny house in nature, in the countryside, with a view. Realizing their dreams of early retirement, the couple cost this house 200.000 baht.
The house is surrounded by numerous green trees and a pond opened for fish farming. Who does not want to live peacefully in this tiny house located in nature.
There is a nice large patio area next to the house. The protruding patio is beautifully designed to shelter from rain and sun. At the same time, the fence has been placed to ensure the security of the patio area.
When we enter the 36 square meter house, a magnificent design welcomes us. The house is equipped with all amenities. White color is preferred on the walls, creating a spacious atmosphere in the interior. The light colors used in the interior of the tiny houses make the interior of the house look bigger than it is.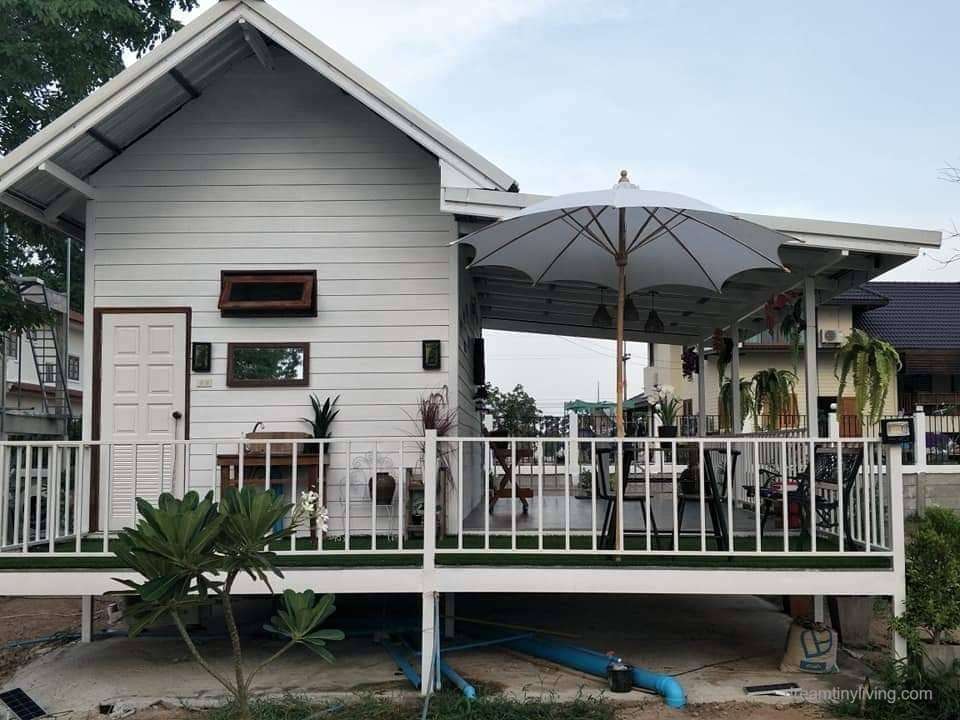 LEARN MORE
Dream Tiny Living discovers and shares tiny houses suitable for the minimalist life of your dreams.
We invite you to share your stories and tiny house photos with us so that together we can inspire the minimalist lives of others' dreams and strengthen our passion even more.
Lets ! Now share our story using the link and social media buttons below.
» Follow Dream Tiny Living on Social Media for regular tiny house updates here «
CHECK OUT OUR OTHER TINY HOUSE STORIES
More Like This : Tiny Houses | Tiny House on Wheels | Tiny Container Houses | Tiny Cabins | Tiny Prefab Houses
---