Absolutely Rustic and Comfortable Woody Tiny Home
The number of tiny houses is growing rapidly day by day. Today we will introduce you to 'Absolutely Rustic and Comfortable Woody Tiny Home', suitable for the minimalist life of your dreams.
Tiny homes are a broader focus that addresses today's concerns and issues. It offers a pathway to a smaller environmental footprint, greater financial freedom and ultimately a self-sufficient life. Tiny houses allow you to have a lifestyle on your own terms.
A tiny house is easier to maintain than a regular house because its dimensions are small. No one defends the tiny life movement better than those who live the tiny life themselves. Therefore, if you want to build your own tiny house, you have to examine different tiny houses and stay in these houses. You can find the tiny house that fits your budget and living standards by browsing the other tiny houses on our website.
Woody Tiny Home
This gorgeous rustic tiny house is located in Lyerly, Georgia, United States. Woody is a home within the tiny home community of Silver Hill Escape and is rented out to customers through Airbnb.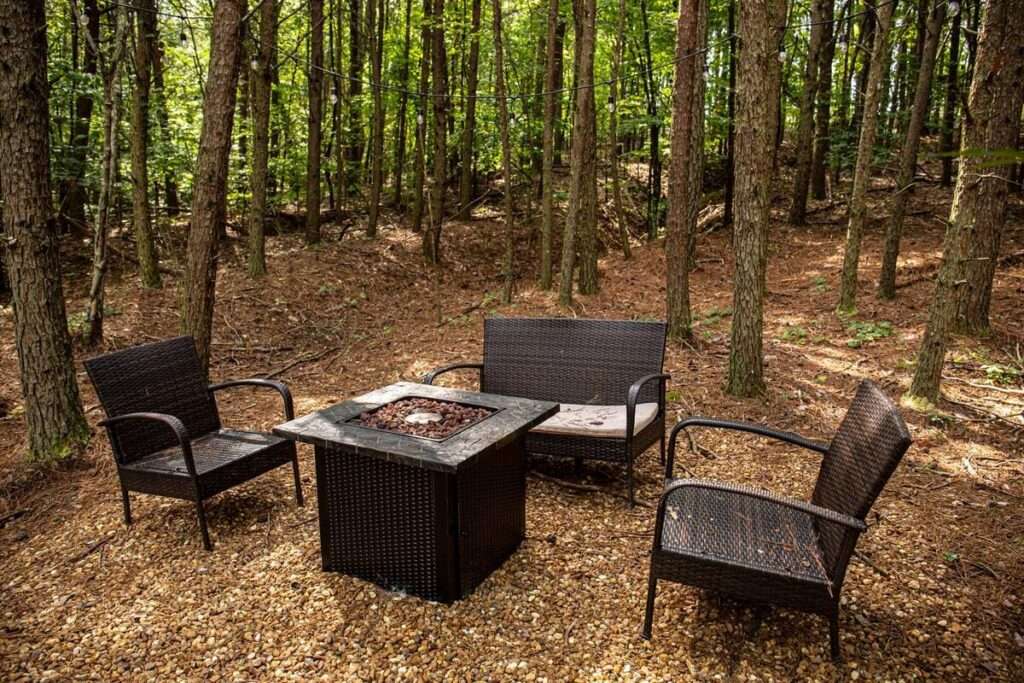 Located in a forested land, this tiny house has many opportunities to have fun outside. There is a porch area, jacuzzi, fire pit and seating area for al fresco dining.
When we step into the interior of the house, we encounter a very rustic atmosphere. This tiny house, which has all the amenities of a large house, has a very comfortable structure.
The main living area of ​​the house is designed comfortably. There is a seating area with a comfortable armchair, a full kitchen for making good meals and a dining table in this area.
A full-size bed looks comfortable in the master-floor bedroom. It also has a full bathroom. In the loft, there is a comfortable sleeping area for a queen mattress and a small child.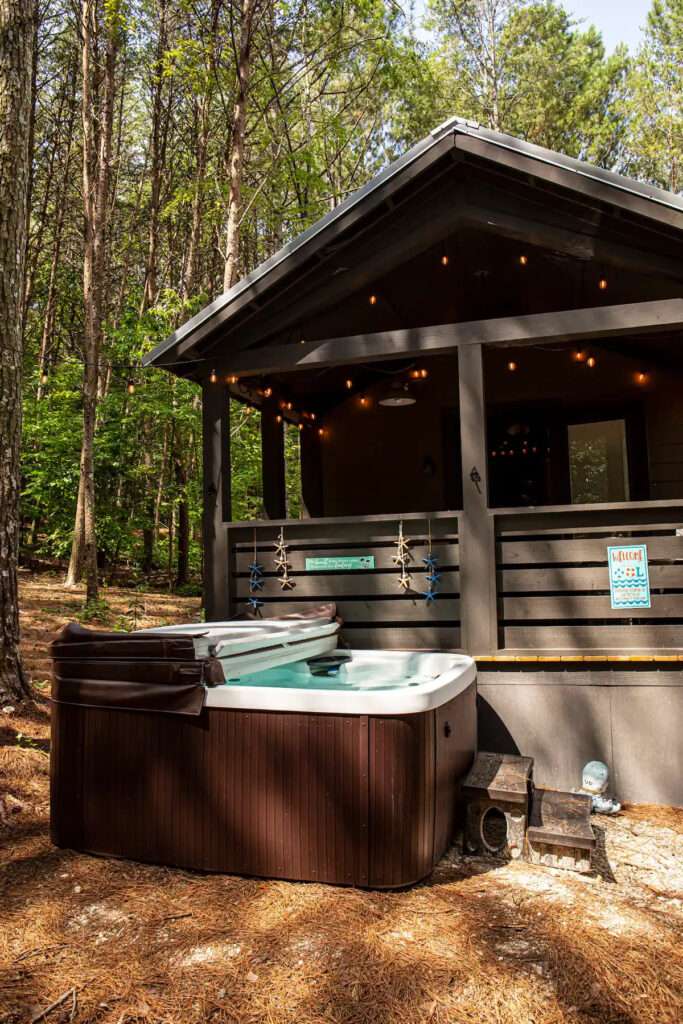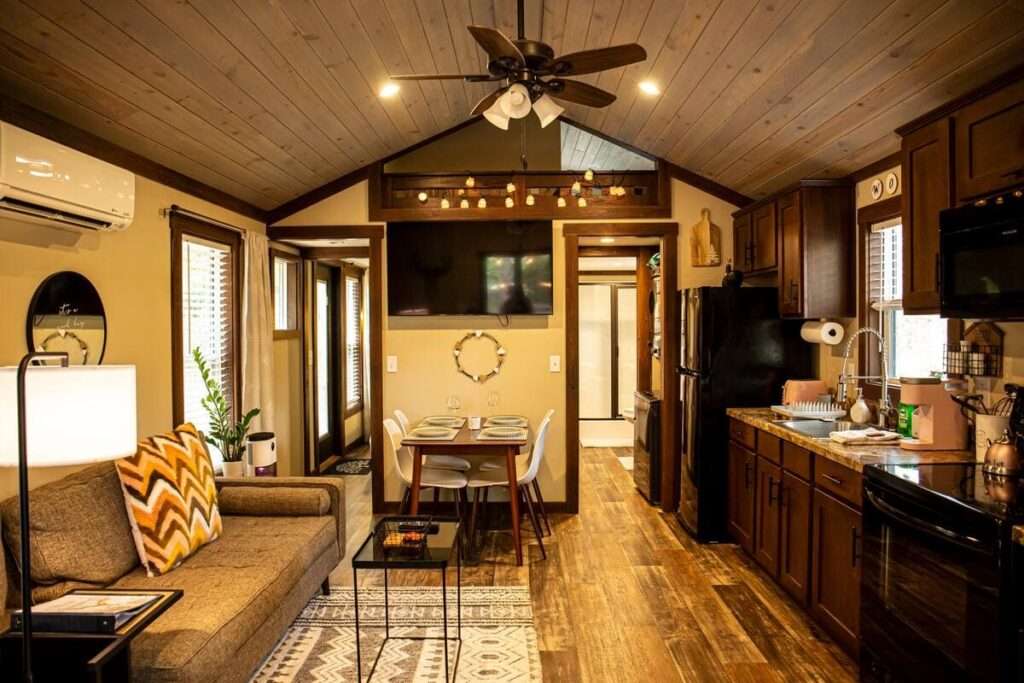 LEARN MORE
Absolutely Rustic and Comfortable Woody Tiny Home
Dream Tiny Living discovers and shares tiny houses suitable for the minimalist life of your dreams.
We invite you to share your stories and tiny house photos with us so that together we can inspire the minimalist lives of others' dreams and strengthen our passion even more.
Lets ! Now share our story using the link and social media buttons below.
» Follow Dream Tiny Living on Social Media for regular tiny house updates here «
CHECK OUT OUR OTHER TINY HOUSE STORIES
More Like This : Tiny Houses | Tiny House on Wheels | Tiny Container Houses | Tiny Cabins | Tiny Prefab Houses
---