World's Most Beautiful Tiny Cottage Low Country
We continue to discover beautiful new tiny houses for you. Today we will introduce you to the 'World's Most Beautiful Tiny Cottage Low Country', suitable for the minimalist life of your dreams.
The idea of ​​living in a tiny house might sound good. It must be a good thing to minimize our lives and get rid of the excess around us. For this reason, people's demands for these houses are increasing day by day.
At the same time, these houses can be located anywhere. Every place where we can feel happy; by the sea, by the lake, in the forest, among the trees, etc. Take a look at the other houses on our website to build your dream tiny house in a location where you will feel happy and to see the different types of houses.
Low Country
This structure, which may be the most beautiful tiny house you have ever seen, was designed by Designer Cottages. This tiny house was designed by award-winning architect Jeffrey Dungan and his team of architects and designers.
This 464-square-foot private home is named Low Country in honor of the Southern regions. "When I think of low country, it's always about the marshlands of South Carolina and the coastal regions around Savannah and Charleston with their inherent and intoxicating ease of living," Dungan said.
This house, which has a very rustic exterior, is made of 1×4 vertical shiplap and poplar bark veneer. The roof is made of cedar shaking and metal.
When we enter the interior of the house, we feel the same rustic atmosphere. Roof windows were used for better ventilation on vaulted ceilings to not allow the heat to rise in hot weather.
The interior of the house has a sitting area with comfortable armchairs. It looks great in the kitchen with a full size pantry, walk-in bar and gas stove. The bedroom with a queen bed is very comfortable. The bathroom is in harmony with the design of the house.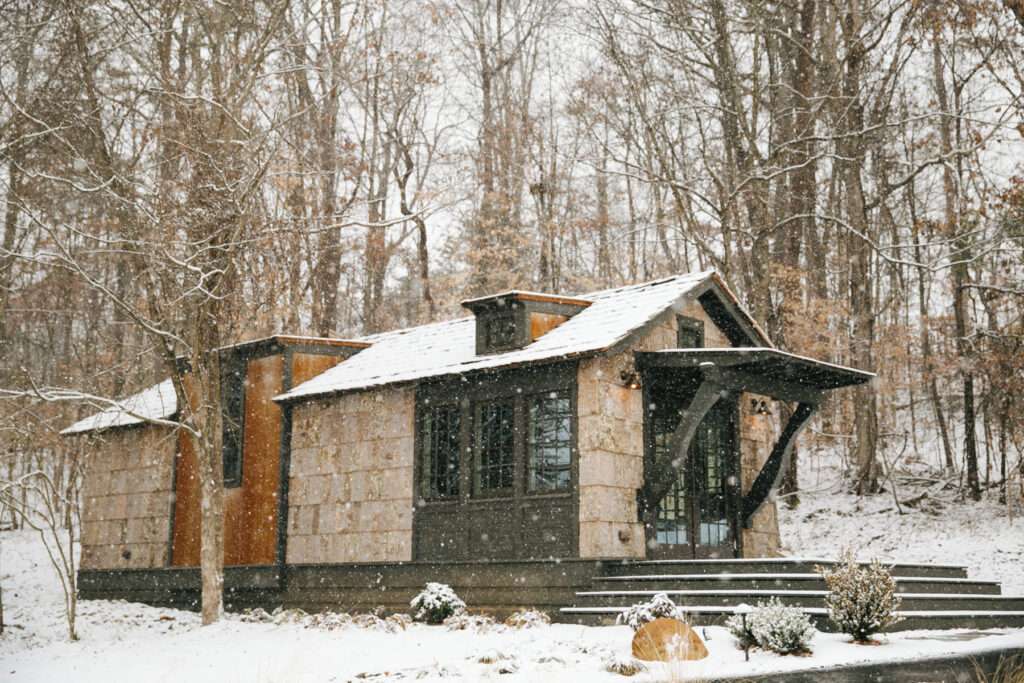 LEARN MORE
World's Most Beautiful Tiny Cottage Low Country
Dream Tiny Living discovers and shares tiny houses suitable for the minimalist life of your dreams.
We invite you to share your stories and tiny house photos with us so that together we can inspire the minimalist lives of others' dreams and strengthen our passion even more.
Lets ! Now share our story using the link and social media buttons below.
» Follow Dream Tiny Living on Social Media for regular tiny house updates here «
CHECK OUT OUR OTHER TINY HOUSE STORIES
More Like This : Tiny Houses | Tiny House on Wheels | Tiny Container Houses | Tiny Cabins | Tiny Prefab Houses
---
---