Tiny Shipping Container House Among The Clouds
The demand for minimalist lives is increasing day by day and the number of small houses is growing like an avalanche. Today we will introduce you to the 'Tiny Shipping Container House Among The Clouds', suitable for the minimalist life of your dreams.
People are in constant motion. Who does not want to be away from the city crowd and be alone with nature? For this reason, people want to relax and take time for themselves in a quiet environment and seek a different lifestyle for themselves.
The demand for tiny houses is increasing for these reasons. These houses are everywhere that will make you feel peaceful; by the sea, in the forest, in the mountains, by the lake, in the unique landscape, etc. If you want to find your own dream tiny house, take a look at the other houses on our website.
Container House Among The Clouds
Amidst these clouds, the container house with a unique view is located in Rising Fawn, Georgia, United States. An inevitable opportunity for meditation and relaxation, this house is rented by Airbnb.
Located at the top of Lookout Mountain, this home is one mile from Lookout Mountain Flight Park, 24 km from downtown Chattanooga, 10 miles from Cloudland Canyon State Park and 10 miles from Rock City Gardens.
There is a fire pit on the exterior of the tiny house within the On The Rocks facility. You can watch the view and find yourself among the clouds in the patio area around and above the house.
The interior of the house has a different design. You can constantly watch the view in the house, which has large glass windows from top to bottom. The bed is placed in the front and dominates the whole view. There is an armchair in the sitting area behind the bed. The kitchen is designed in the ideal size for this house and the necessary equipment is available. There is a bathroom at the back.
LEARN MORE
Tiny Shipping Container House Among The Clouds
Dream Tiny Living discovers and shares tiny houses suitable for the minimalist life of your dreams.
We invite you to share your stories and tiny house photos with us so that together we can inspire the minimalist lives of others' dreams and strengthen our passion even more.
Lets ! Now share our story using the link and social media buttons below.
» Follow Dream Tiny Living on Social Media for regular tiny house updates here «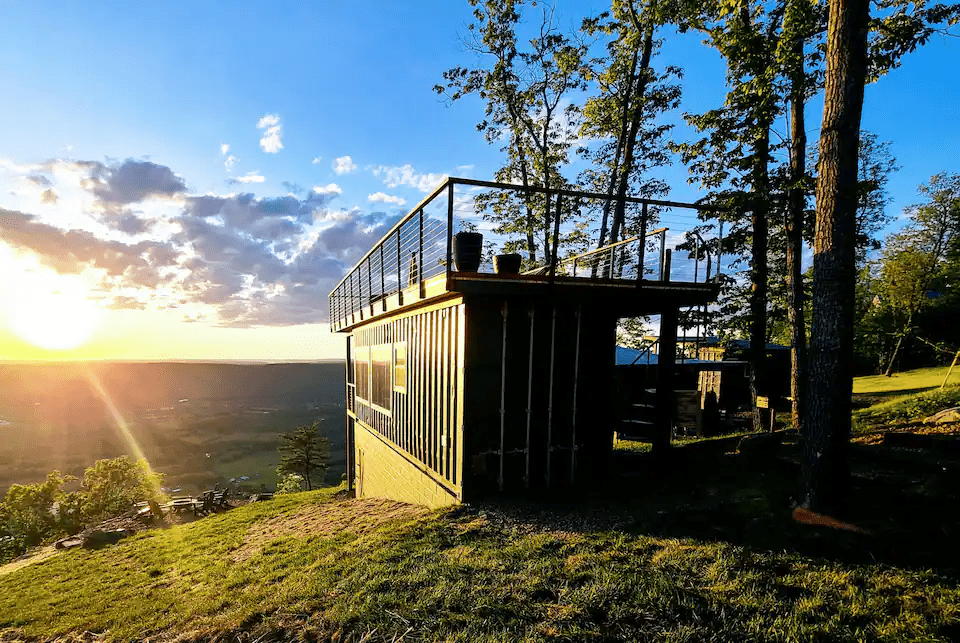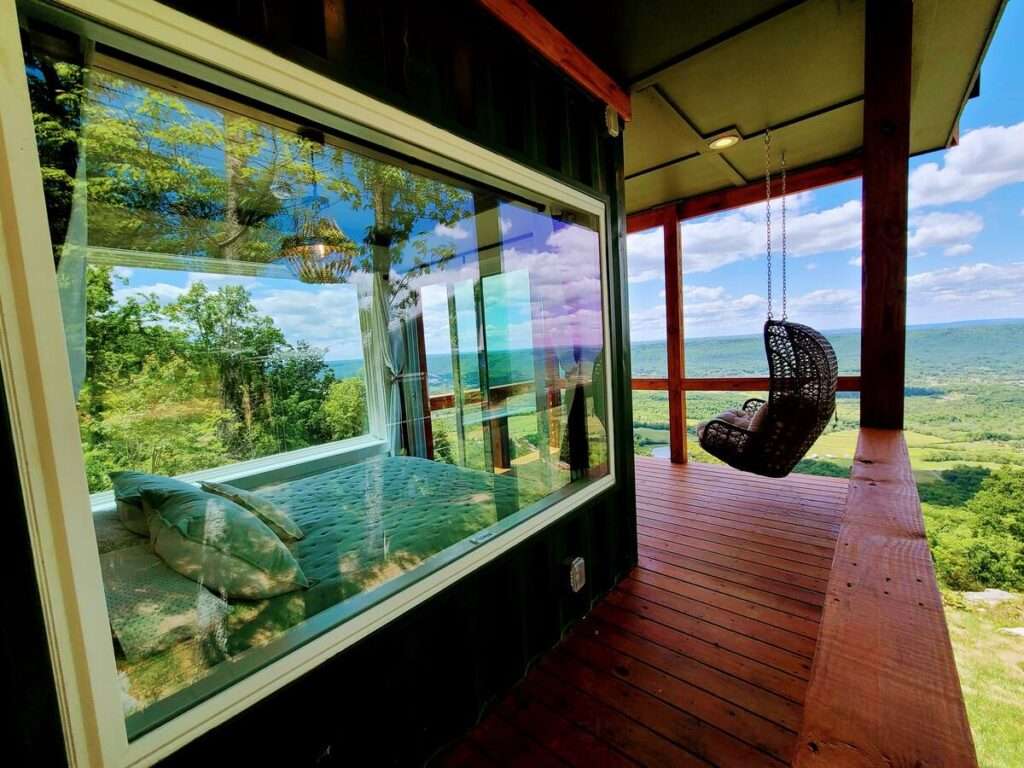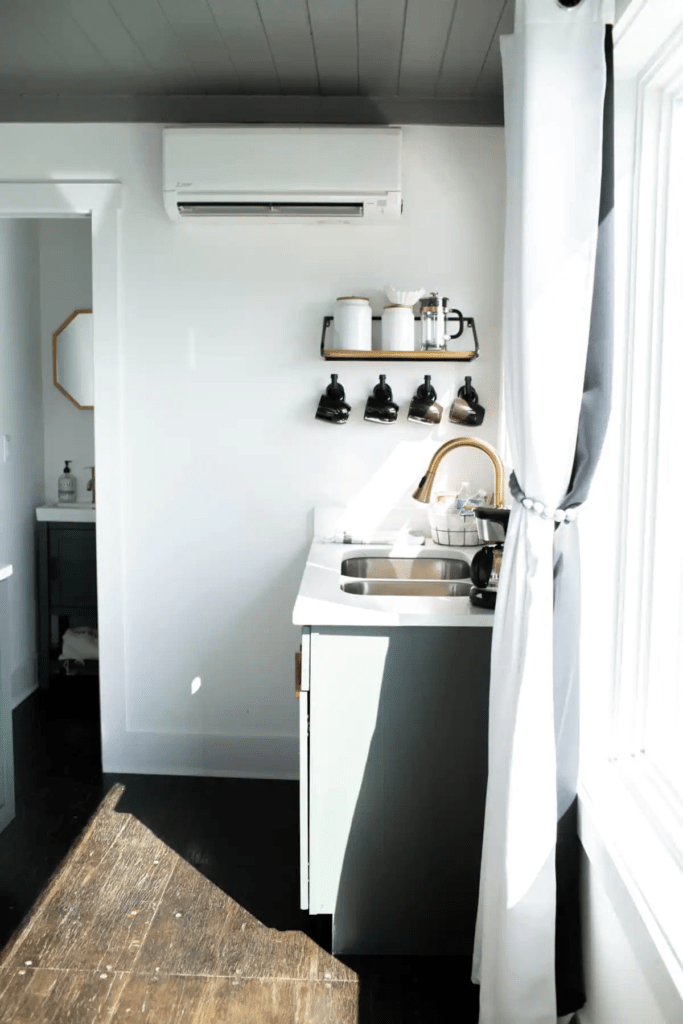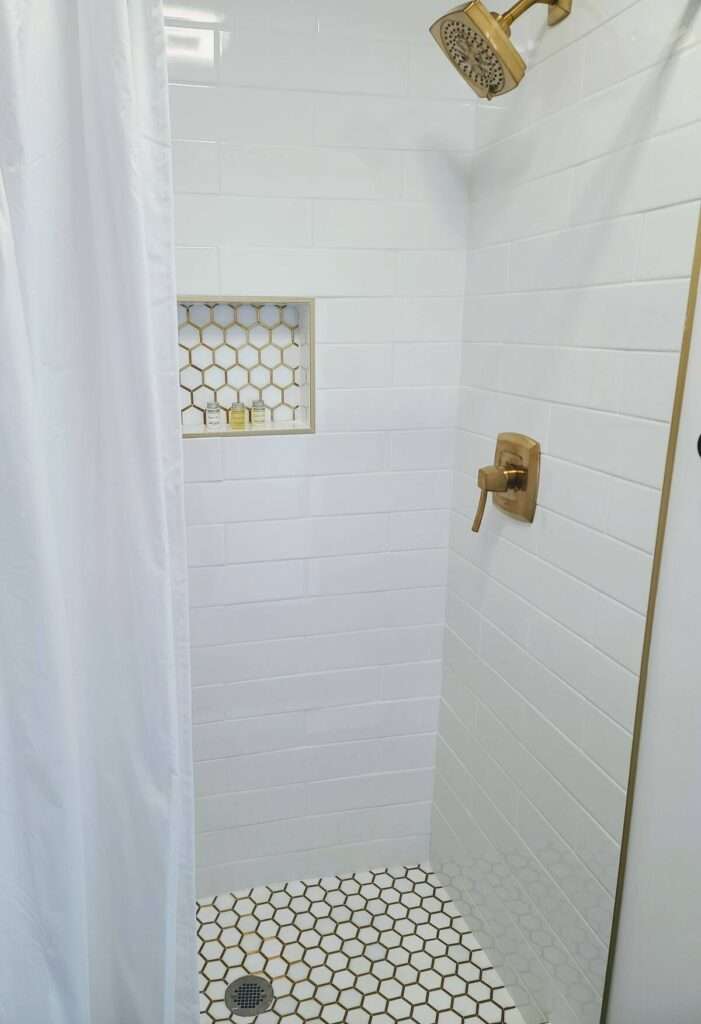 CHECK OUT OUR OTHER TINY HOUSE STORIES
More Like This : Tiny Houses | Tiny House on Whells | Tiny Container Houses | Tiny Cabins | Tiny Prefab Houses
---