Tiny House Designed for Those Looking for a Peaceful Place
Tiny houses offer a great opportunity for people who adopt a simple and minimalist lifestyle. While these houses make your life more sustainable, simple and peaceful, they also help you have your dream house because they are low-cost houses. Today we will introduce you to 'Tiny House Designed for Those Looking for a Peaceful Place' suitable for the minimalist lifestyle of your dreams.
Another advantage of tiny houses is that they make your life easier and bring you closer to nature. This causes your stress level to decrease. It requires less material, lower cost, less cleaning and less maintenance. This gives you freedom and peace.
Some tiny houses have features that can be moved to any location you want, helping people discover new places and live a comfortable life. If you want to own a tiny house, you should examine tiny houses with different structures and different costs and choose the one that suits you best. For this, don't forget to take a look at the other tiny houses on our website.
Tiny House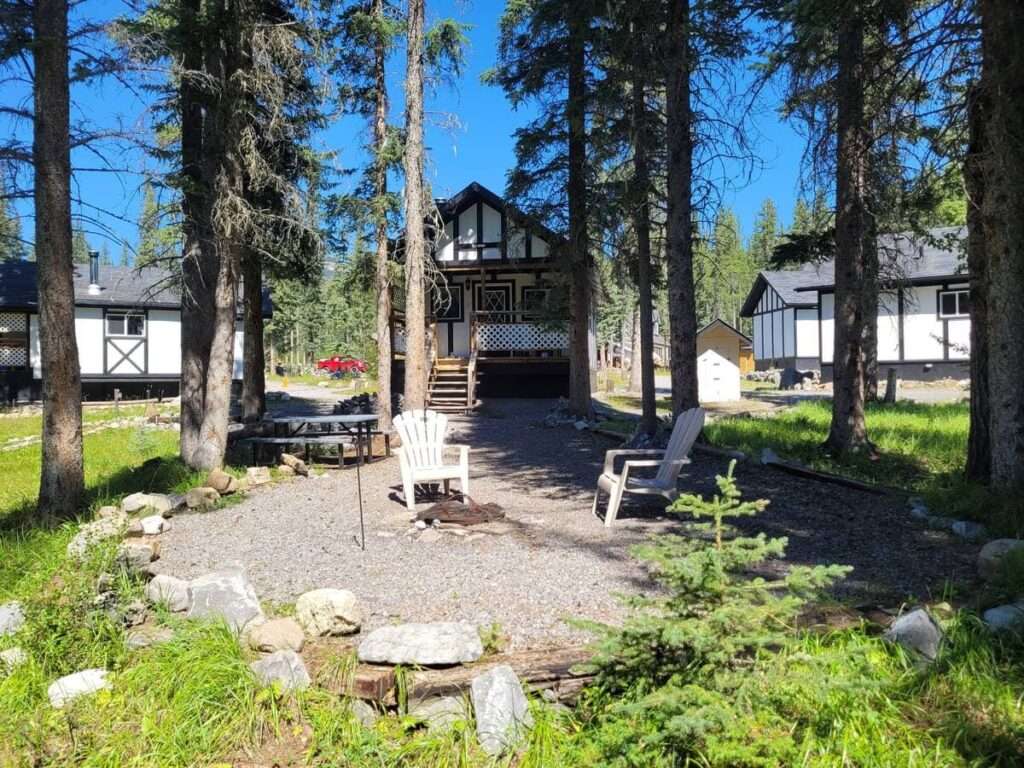 This warm and inviting tiny house stands out with its charming exterior. Covered in wooden panels and painted in cream and brown tones, it seamlessly blends with surroundings. The small veranda at the front of the tiny house adds to its appeal. An outdoor seating area adjacent to the house allows for enjoyable moments in the fresh air.
The interior of the tiny house greets you with warmth and homeliness. Adorned with wooden flooring, it creates a feeling of being close to nature. The kitchen is a highlight, offering a perfect balance of functionality and aesthetics. The small dining table just next to the kitchen is an excellent space.
The main living area of the tiny house adopts a simple and minimalist style. The focal point of the living room is an elegant black stove, contributing to a warm ambiance. This stove is ideal for keeping the house cozy on cold winter days.
The bedroom at the rear of the house serves as a relaxing escape. The king-size bed ensures a comfortable sleep, and the room's design is both simple and soothing. Similar to the rest of the house, wooden accents and natural light are present.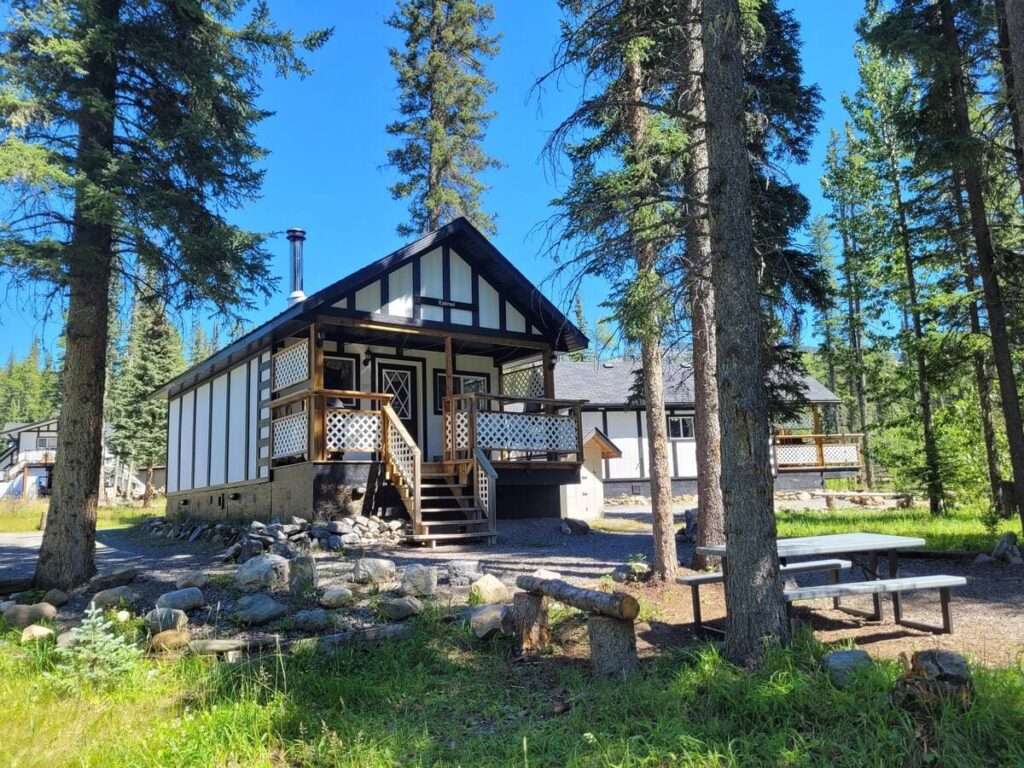 This tiny house appears to strike a perfect balance between its interior and exterior spaces. Combining rustic charm with minimalist design, it offers a cozy and welcoming atmosphere.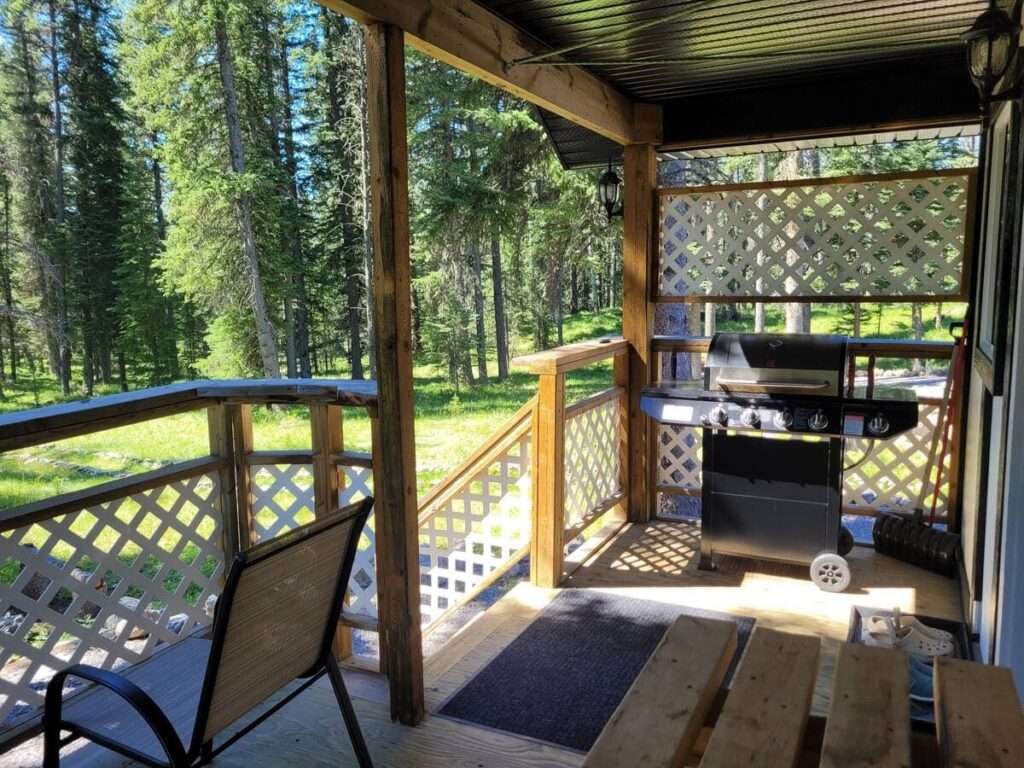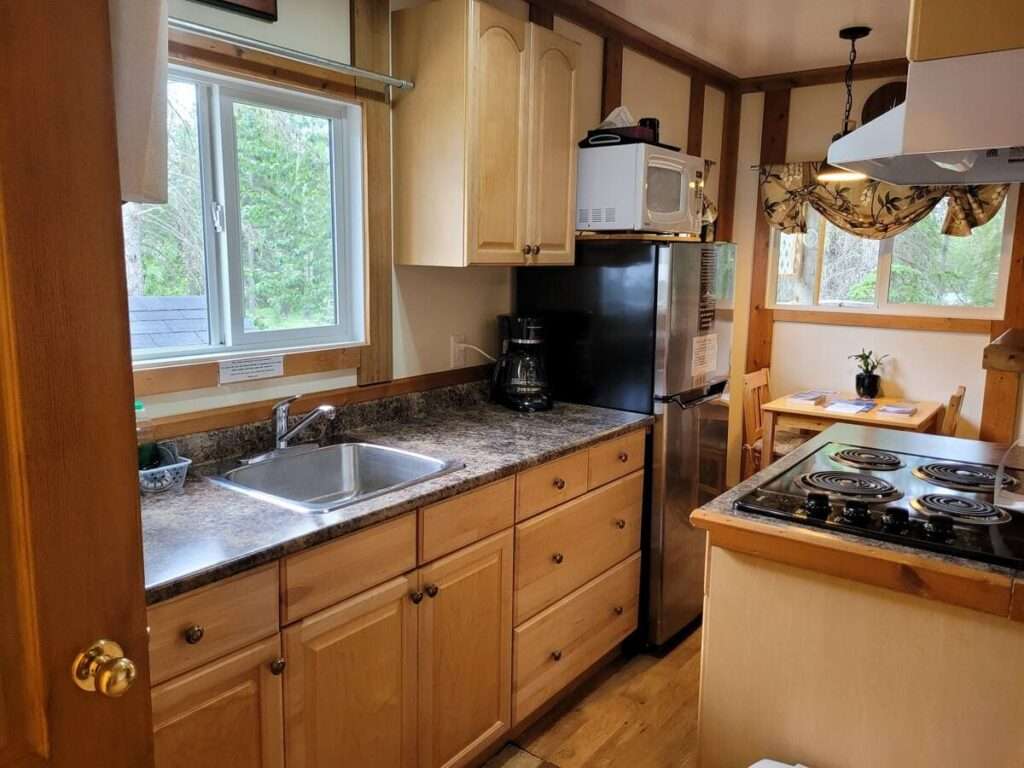 LEARN MORE
Tiny House Designed for Those Looking for a Peaceful Place
Dream Tiny Living discovers and shares tiny houses suitable for the minimalist life of your dreams.
We invite you to share your stories and tiny house photos with us so that together we can inspire the minimalist lives of others' dreams and strengthen our passion even more.
Lets ! Now share our story using the link and social media buttons below.
» Follow Dream Tiny Living on Social Media for regular tiny house updates here «
CHECK OUT OUR OTHER TINY HOUSE STORIES
More Like This : Tiny Houses | Tiny House on Wheels | Tiny Container Houses | Tiny Cabins | Tiny Prefab House
---