Tall Loft Tiny House in Houston
Who wouldn't want to live in a quiet little house? Today we will introduce you to Tall Loft Tiny House in Houston', suitable for the minimalist life of your dreams.
The number of tiny houses continues to increase day by day. At the same time, the variety of these houses is increasing. People prefer different types of these houses according to their lifestyles and the conditions of the place where the house will be located. The durability of the houses is one of the most important factors in this regard.
People prefer these houses to get away from the city and to find peace in nature. These houses are in wooded areas, by the sea, by the lake, in your backyard, anywhere that can make you feel happy. Take a look at other homes on our website to find and build your dream tiny house.
Tall Loft Tiny House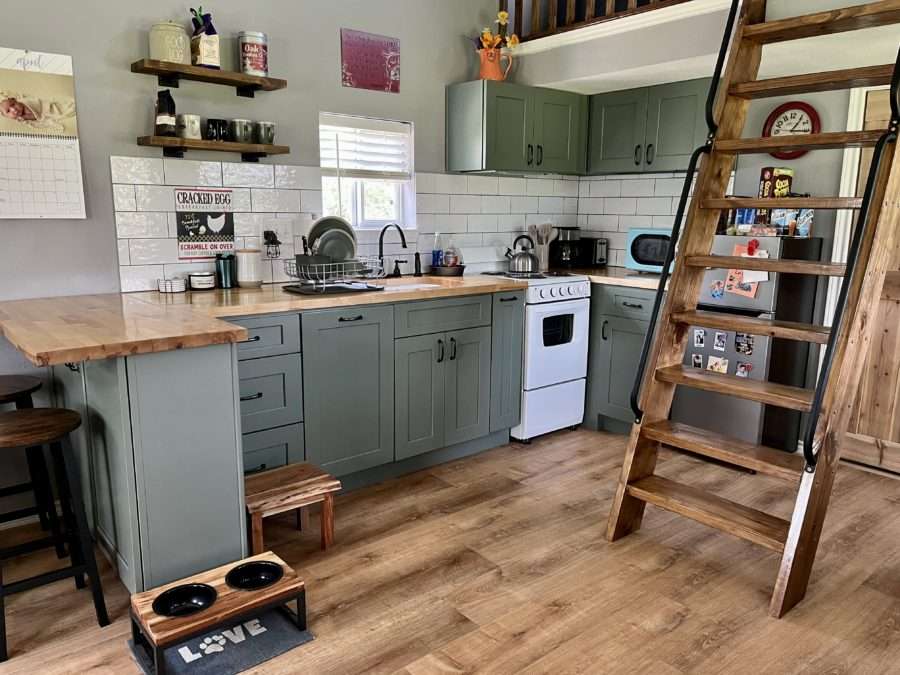 384 sq. ft. The house is located in the Houston area. Built by social worker Laura, this house is gorgeously designed with a covered porch. He built this project, which took 2 years to build, together with his friends.
The color harmony on the exterior of the house has added a different atmosphere to the house and looks very stylish. The foredeck area is enclosed by a porch. This area has been a nice resting place with rocking chairs.
The interior of the house has a very stylish design. The colors used add a calming atmosphere to the house. The harmony of the colors used on the wall and the objects used looks very stylish.
The kitchen with blue cabinets is very spacious and useful. The living room has a comfortable armchair and TV. The faux brick wall adds a different atmosphere to the sitting area. A staircase leads to the upstairs bedroom. The area with the beds and books has a skylight. The bathroom with blue tiles looks very stylish.
DREAM TINY LIVING
Dream Tiny Living discovers and shares tiny houses suitable for the minimalist life of your dreams.
We invite you to share your stories and tiny house photos with us so that together we can inspire the minimalist lives of others' dreams and strengthen our passion even more.
Lets ! Now share our story using the link and social media buttons below.
» Follow Dream Tiny Living on Social Media for regular tiny house updates here «
CHECK OUT OUR OTHER TINY HOUSE STORIES
More Like This : Tiny Houses | Tiny House on Whells | Tiny Container Houses | Tiny Cabins | Tiny Prefab Houses
---