Old Silo Transformed into a Tiny Home
Tiny houses are everywhere; You can build your own tiny house in the forest, by the sea, in your backyard, by the lake, anywhere that will make you happy under the sky. Today we will introduce you to 'Old Silo Transformed into a Tiny Home.', suitable for the minimalist life of your dreams.
The number of tiny houses is increasing day by day. People build these houses in order to get away from the houses they lived in, to find peace in a different environment, to get away from the city crowd and to take advantage of their weekend holidays.
There are different types of tiny houses. You can evaluate different types of these houses according to the conditions of the location where you will build the tiny house of your dreams and your own tastes. We recommend you to examine hundreds of other house models on our website and find your dream tiny house.
Old Silo Tiny Home
When we take a stroll, we see some grain silos along the way. In these cylindrical structures, the farmers put the grain they have obtained. They hold the grain until they sell it. Sometimes silos get old and unusable. These silos are started to be used in recycling. From these silos, home, office, etc. The buildings are being built and look very cute.
This converted silo house is located in Lake City, Florida. The house is set on 25 acres and includes 7,000 feet of horse fencing, 30 feet of riding trails and five equestrian meadows. The tiny nest built in 2016 has two floors.
The interior of the house has a very rustic feel. On the ground floor there is a kitchen and a bathroom. The cabinets in the fully equipped kitchen are made from reclaimed wood pallet. The bathroom has a flush toilet, shower and sink.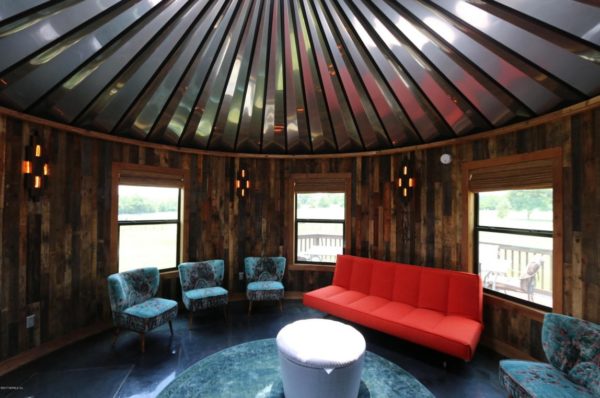 The upper floor is accessed via a staircase in the kitchen area. This area is used as a sitting area. The area with the sofa and chairs looks very stylish.
The house has a ground floor and an upstairs deck area. The upper deck area is accessed from the second floor by a door. The design of these silo houses is the most challenging. Building a round house can be difficult as we are used to square and rectangular living spaces. But this house was definitely designed successfully.
Dream Tiny Living
Dream Tiny Living discovers and shares tiny houses suitable for the minimalist life of your dreams.
We invite you to share your stories and tiny house photos with us so that together we can inspire the minimalist lives of others' dreams and strengthen our passion even more.
Lets ! Now share our story using the link and social media buttons below.
» Follow Dream Tiny Living on Social Media for regular tiny house updates here «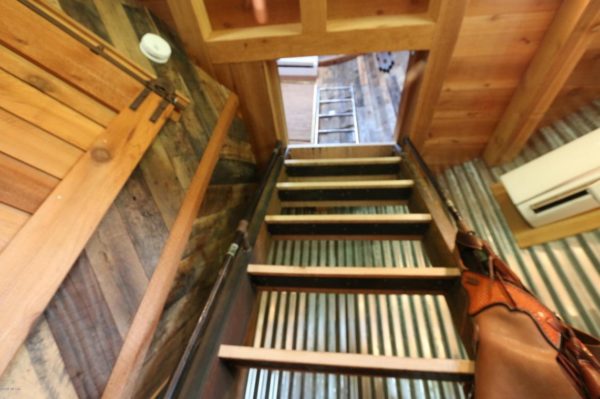 CHECK OUT OUR OTHER TINY HOUSE STORIES
More Like This : Tiny Houses | Tiny House on Whells | Tiny Container Houses | Tiny Cabins | Tiny Prefab Houses
---