Charming Creekside Cottage Borders Forest
Interest in minimalist living has been increasing lately and tiny houses are becoming a trend. Today we will introduce you to the 'Charming Creekside Cottage Borders Forest' suitable for the minimalist life of your dreams.
The reason why tiny houses are in trend is that people are bored with city life. It is the desire to get away from the crowd, relax and find peace in nature. These houses are everywhere in the forest, by the sea, in your backyard, under the sky, you can position your house anywhere and you can move it to the location you want.
There are different types of tiny houses. You need to choose the tiny house that best suits your living conditions, tastes and budget. You can examine other tiny house models on our website and create your own dream tiny house.
Charming Creekside Cottage
This tiny house in nature deep in the woods is located in Cherry Log, Georgia, United States. The house, which can be rented through Airbnb, offers its guests a peaceful holiday pleasure.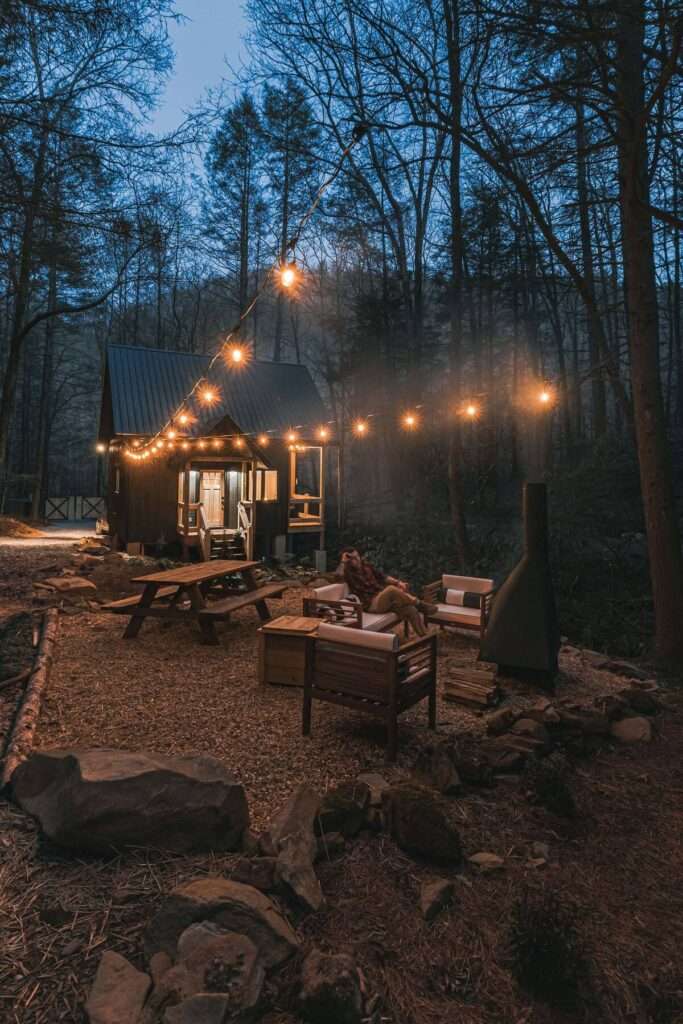 Surrounded by a vast landscape, you will find peace in this house. It is a good idea to relax with the soothing sounds of the creek. You can enjoy the fire on the open veranda at the end of the stream.
Completed in 2021, this 480 square meter house has a very modern design. There is a sofa set and fireplace in the main living area. On the side, there is a kitchen decorated with green color. The bathroom looks very stylish with its stylish design. You will experience the feeling of being in nature in the green bedroom.
LEARN MORE
Charming Creekside Cottage Borders Forest
Dream Tiny Living discovers and shares tiny houses suitable for the minimalist life of your dreams.
We invite you to share your stories and tiny house photos with us so that together we can inspire the minimalist lives of others' dreams and strengthen our passion even more.
Lets ! Now share our story using the link and social media buttons below.
» Follow Dream Tiny Living on Social Media for regular tiny house updates here «
CHECK OUT OUR OTHER TINY HOUSE STORIES
More Like This : Tiny Houses | Tiny House on Whells | Tiny Container Houses | Tiny Cabins | Tiny Prefab Houses
---