Indıgo Tiny Cabin by Woonpioniers
The interest in minimalist lives is increasing day by day. Today we will introduce you to Indıgo Tiny Cabin by Woonpioniers, suitable for the minimalist life of your dreams.
This cabin was built in the Giethmen hamlet of Netherlands. Designed by the Woonpioniers firm, this house is 80 m2 and belongs to sculptor Lia Harmsen.
Lia organized the house according to her wishes. The house is among the trees and overlooks the view. In this way, Lia can be motivated while doing her own work, natural stone art.
The Indigo tiny cabin can be disassembled and assembled and relocated within one day. The exterior of the house is wooden. The front side has a floor-to-ceiling glass window, which makes the best use of sunlight. It also offers the opportunity to watch the scenery.
The interior of the house is designed simple and stylish. All surfaces and furniture are covered with wood, thus harmonizing with nature. With the wide windows of the house, it receives a lot of light and a spacious environment is created inside.
At the entrance of the house, there is a main living area prepared for rest. On the left is the kitchen and dining table. On the right, there is a fireplace and an armchair. This area offers the best opportunity to relax in the scenery.
The upper floor of the house is reached by the stairs in the main living area. There is a bathroom at the bottom of the stairs. Stair steps are designed as storage cabinets.
The bedroom on the upper floor of the house is quite large. This area includes a double bed and wardrobe.
To learn more about Indıgo Tiny Cabin, check out the Woonpioniers website.
Thank you for reading this article. To learn more about our other articles here.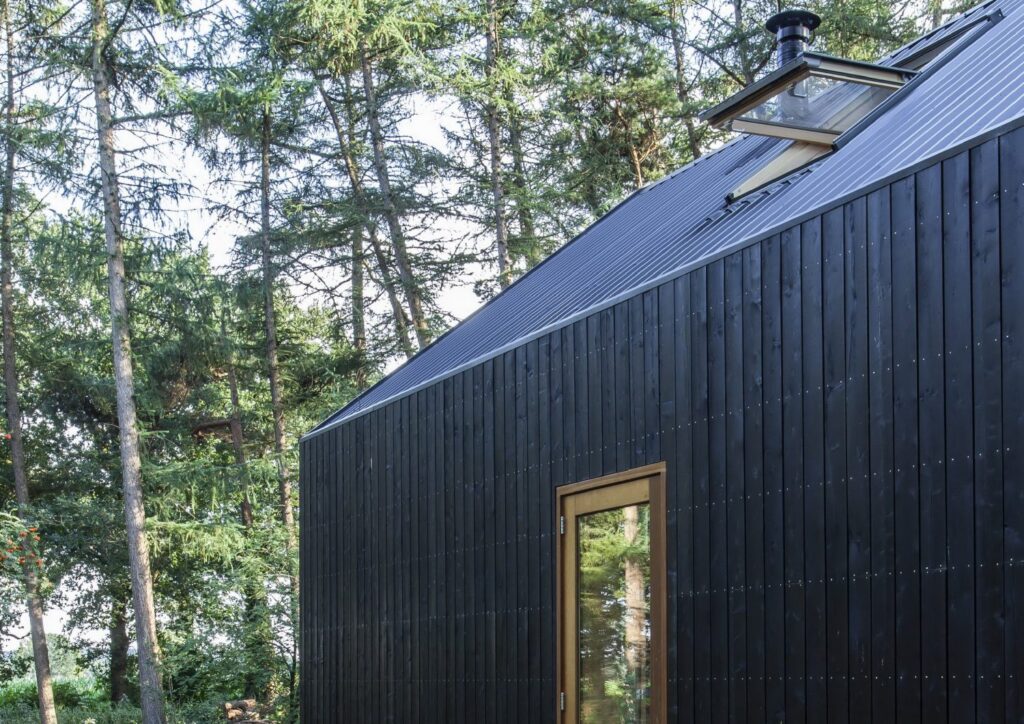 ---