Cozy Tiny Cabin in Natural Environment
The main purpose of tiny houses is to place them in any location where you can feel peaceful and enjoy nature. These houses can be found by the sea, in the woods, by the river or in your backyard. We can see tiny houses everywhere now. We continue to discover new tiny houses that are different from each other in order to realize your wish of owning a tiny house. Today we will introduce you to the 'Cozy Tiny Cabin in Natural Environment' suitable for the minimalist lifestyle of your dreams.
These houses offer a good opportunity to get away from the hustle and bustle of daily life and the crowd of people. Tiny houses to live a life in touch with nature offer you exactly what you are looking for. These cute houses have the basic comfort you may need in them. These houses allow you to get closer to nature by taking you away from things and furniture.
People who own tiny houses usually aim to enjoy nature. Walking in the forest, swimming in the sea or fishing by boat makes you feel peaceful. If you want to have a tiny house that will allow you to spend a peaceful and happy time in nature, you should design a tiny house that fits your lifestyle. For this, do not forget to take a look at the tiny houses on our website.
Cozy Tiny Cabin
This tiny cabin offers a peaceful retreat surrounded by nature's beauty. The exterior of the tiny cabin showcases a stunning wooden facade. It exudes rustic charm and invites you to step inside. With its log cabin design, this house blends seamlessly into its natural surroundings. It creates a harmonious and tranquil atmosphere.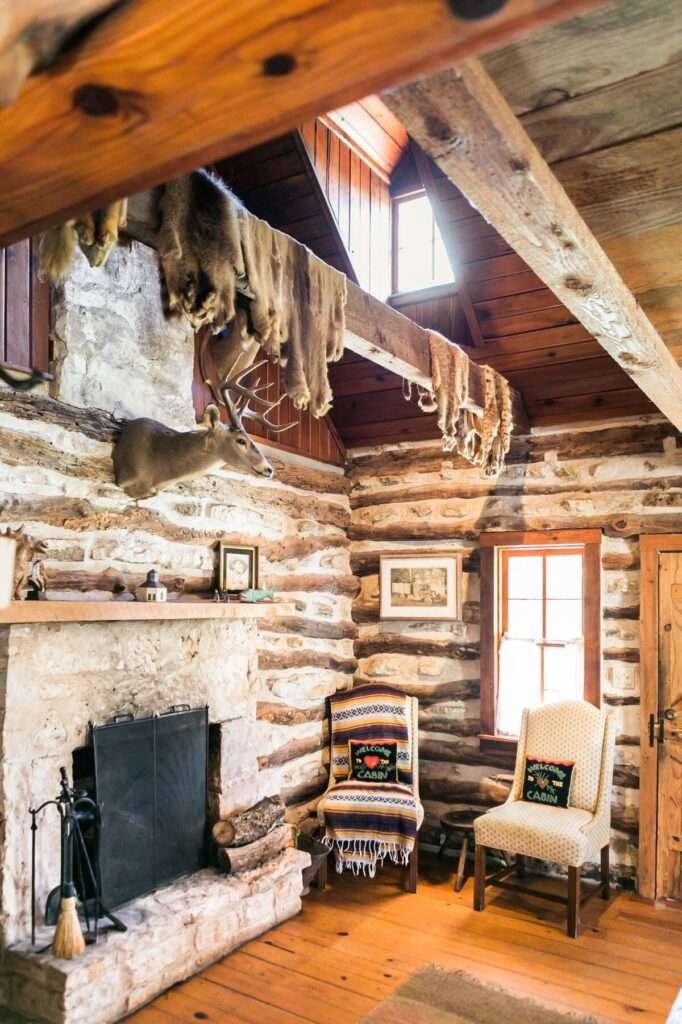 As you enter the tiny house, you'll be greeted by a cozy and inviting interior. The open-concept living area provides a warm and comfortable space for relaxation and gathering with loved ones. The kitchen, adorned with wooden furnishings, adds to the overall rustic appeal of the house. It's a place where you can create culinary delights while enjoying the rustic ambiance.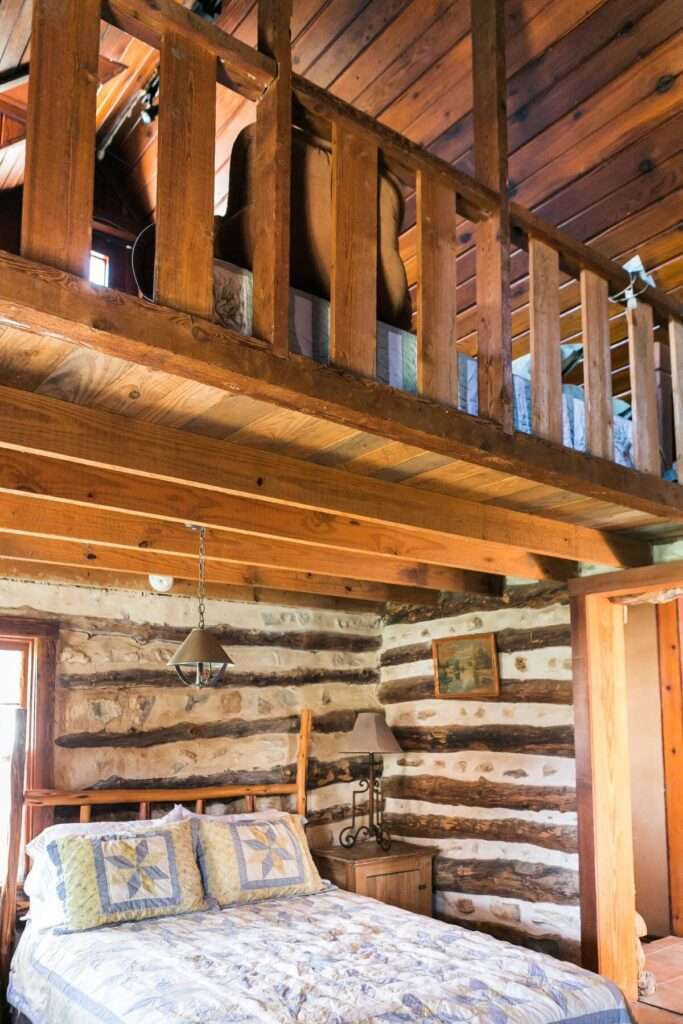 One unique feature of this tiny cabin is the upstairs loft. The Upstairs loft can only be accessed from the outside. This secluded space offers a private retreat. It is perfect for quiet moments of reflection or a peaceful night's sleep under the stars. It's a truly special spot within the cabin that allows you to connect with nature in a unique way.
Not only does this tiny cabin offer a charming and comfortable living space, but it also embraces sustainability. This tiny cabin is equipped with solar roof panels and a solar-powered water pumping system. This house takes advantage of renewable energy sources, reducing its environmental impact.
Tiny house provides the ideal getaway for those seeking rustic charm and tranquility. This log cabin invites you to escape the hustle and bustle of everyday life and embrace the serenity of nature.
LEARN MORE
Cozy Tiny Cabin in Natural Environment
Dream Tiny Living discovers and shares tiny houses suitable for the minimalist life of your dreams.
We invite you to share your stories and tiny house photos with us so that together we can inspire the minimalist lives of others' dreams and strengthen our passion even more.
Lets ! Now share our story using the link and social media buttons below.
» Follow Dream Tiny Living on Social Media for regular tiny house updates here «
CHECK OUT OUR OTHER TINY HOUSE STORIES
More Like This : Tiny Houses | Tiny House on Wheels | Tiny Container Houses | Tiny Cabins | Tiny Prefab House
---