2-Storey Tiny House in Joshua Tree Harebnb
The interest and demand for small houses is increasing day by day. Today we will introduce you to '2-Storey Tiny House in Joshua Tree Harebnb', suitable for the minimalist life of your dreams.
There are many reasons why people prefer tiny houses. There is a lot of interest in tiny houses for different reasons such as simplifying their lives for some, eliminating excess furniture for others, and reducing costs.
Although the number of these houses is increasing, there is a need for minimalist objects such as furniture suitable for these houses. You should examine different tiny house models to build and design your dream tiny house. You can create your own tiny house by examining other different house models on our website.
2-Storey Tiny House
This gorgeous 2-story tiny house is located in Joshua Tree, California, United States. You will feel peaceful in this house that can be rented through Airbnb.
There is a private resting area in the porch area on the side of the house. You can enjoy the hot tub and gazebo in this area.
When you enter this tiny house of 300 square meters, you will feel yourself in a much larger environment. Extremely luxurious and cozy environment. There are rabbit details all over the house.
The first floor of the house has the main living area. There is a staircase to the second floor on the side of this area with a beautiful sofa TV and dining table. You can find everything you need in the kitchen. The harmony of black and white in this kitchen, which has all the kitchen utensils and many cabinets, is very stylish.
The master bedroom occupies the entire upper floor. The bedroom has a large bed, vanity table, chair and mirror.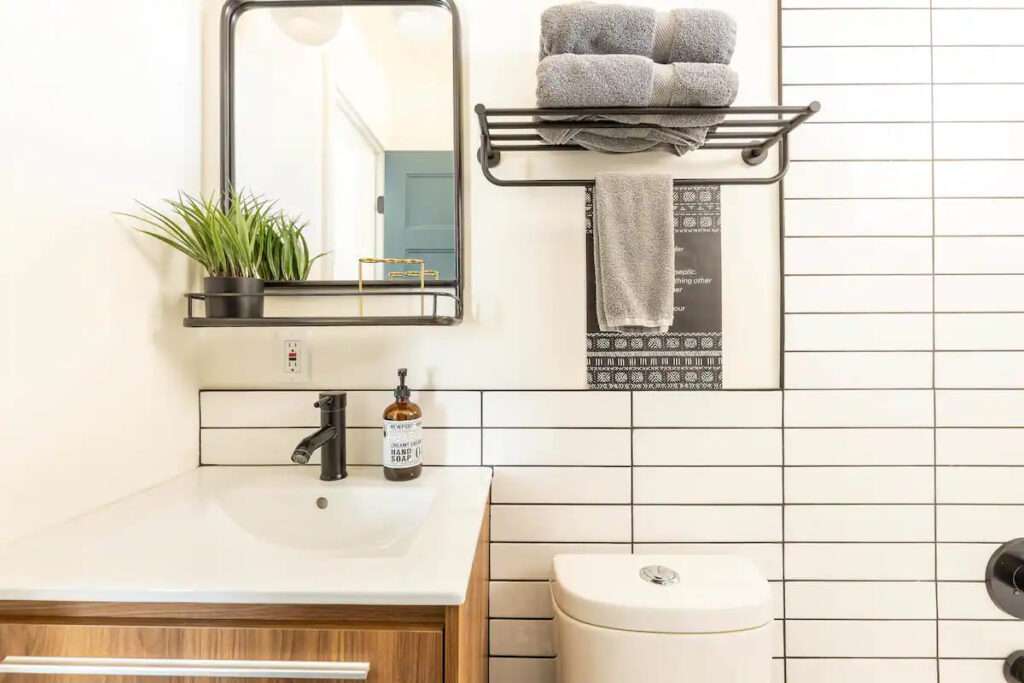 LEARN MORE
2-Storey Tiny House in Joshua Tree Harebnb
Dream Tiny Living discovers and shares tiny houses suitable for the minimalist life of your dreams.
We invite you to share your stories and tiny house photos with us so that together we can inspire the minimalist lives of others' dreams and strengthen our passion even more.
Lets ! Now share our story using the link and social media buttons below.
» Follow Dream Tiny Living on Social Media for regular tiny house updates here «
CHECK OUT OUR OTHER TINY HOUSE STORIES
More Like This : Tiny Houses | Tiny House on Whells | Tiny Container Houses | Tiny Cabins | Tiny Prefab Houses
---