Simon Howard's Wonderful Australia Container Home
Interest in minimalist life is increasing day by day. We continue to discover new tiny houses for you. Today we will introduce you to 'Simon Howard's Wonderful Australia Container Home', suitable for the minimalist life of your dreams.
This tiny house, owned by Simon Howard, fascinates the eyes with its exterior. We see the integration of the exterior and interior space in this house. Thanks to this feature, it gives its users a comfortable and spacious living feeling.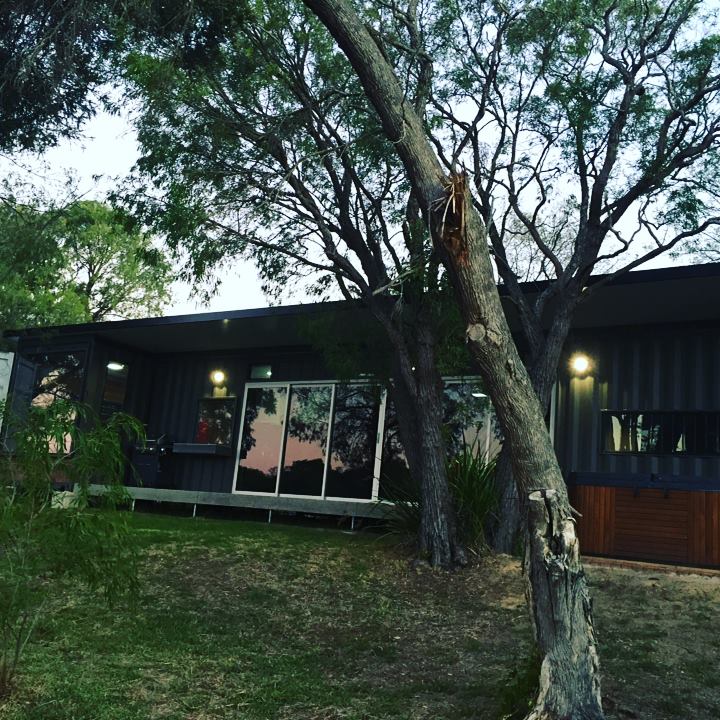 Built using a shipping container, most of this house is covered with windows. This is the most important feature that can give a feeling of spacious living in small living spaces. Window will be users' best friend.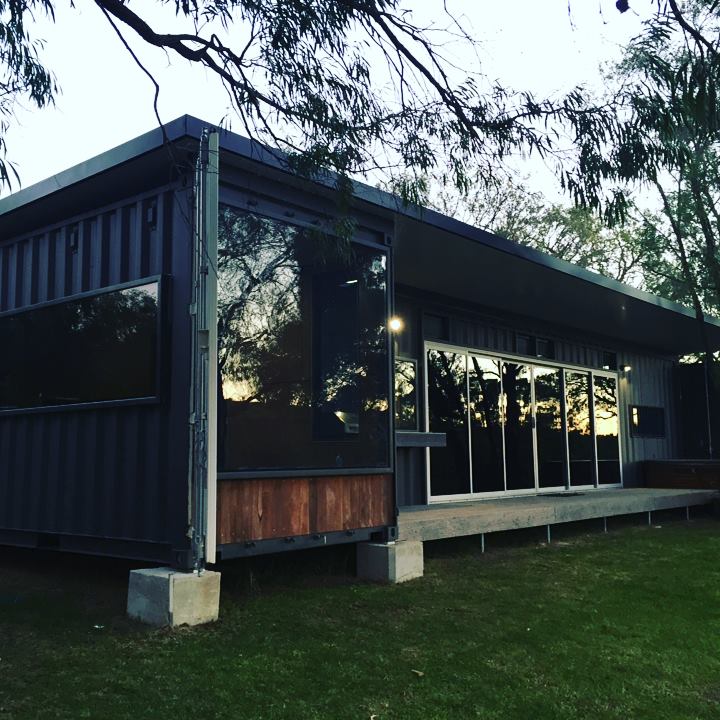 The view of the house looks very beautiful day and night. It's a nice idea to enjoy nature in the front patio area and watch the river in the front. This nature view is watched from inside with large glass doors. At the same time, the best use of daylight is made.
The interior of the house looks quite different. The idea of ​​opening the front part out is the highlight of this house. The feeling that the living space is narrow completely disappears. Daylight is felt in the best way, creating a feeling of spacious living in the interior.
Living Room
There is a red armchair in the living room of the house. By using grass detail on the ground, the difference between indoor and outdoor is eliminated. It is a nice idea to watch the river and nature view from the sofa.
Kitchen
The kitchen of the house is quite large compared to a normal small house. It has all the necessary equipment to make delicious meals. The kitchen design is quite modern. Using a mirrored wall is the best way to create the illusion of more space and it makes a lot of sense.
Bedroom
The bedroom of the house seems quite spacious. Due to the large number of windows, a spacious feeling is created in the interior. A warm atmosphere was created by using wooden panels on the walls.
Bathroom
The bathroom has wood paneling that makes it feel clean and tidy. At the same time, the vanity adds a rustic feel to the bathroom. The bathroom has a functional feature like the other rooms of the house.
» Follow Dream Tiny Living on Social Media for regular tiny house updates here «
---