Blár Tiny Cottage with Glass and Jacuzzi
Interest in minimalist lives is increasing day by day and tiny houses are becoming a trend in the world. That's why we continue to discover new tiny houses for you. Today we will introduce you to 'Blár Tiny Cottage with Glass and Jacuzzi', suitable for the minimalist life of your dreams.
Recently, due to the increase in diseases and people's boredom from city life, they are in search of a different lifestyle. They are looking for different alternatives to get away from the crowd, relax and be alone with nature. For this reason, they prefer a tiny house that can be moved to any location or fixed.
Living in a tiny house has its advantages and some difficulties. For this reason, you should choose the tiny house that suits your lifestyle. You can find the most suitable tiny house for yourself by examining our other articles on our website.
Blár Tiny Cottage
This glass-enclosed and hot tub tiny house is located in Hella, Iceland. Located in a lava desert in the south of Iceland, the house is 5 minutes from the small town of Hella. It is also in a hidden and secluded location, very close to all the popular attractions Iceland has to offer.
The house looks quite stylish from the outside. You can enjoy the jacuzzi among the stars on the outside deck area. You can watch the sunset and sunrise throughout the summer.
The interior of the house has a very modern design. There is a fully equipped kitchen for making fine meals and a dining table opposite. There is a large and comfortable bed with unforgettable views. The upper part of the bedroom has a panoramic view. The glass bathroom overlooks the Icelandic volcanoes.
LEARN MORE
Blár Tiny Cottage with Glass and Jacuzzi
Dream Tiny Living discovers and shares tiny houses suitable for the minimalist life of your dreams.
We invite you to share your stories and tiny house photos with us so that together we can inspire the minimalist lives of others' dreams and strengthen our passion even more.
Lets ! Now share our story using the link and social media buttons below.
» Follow Dream Tiny Living on Social Media for regular tiny house updates here «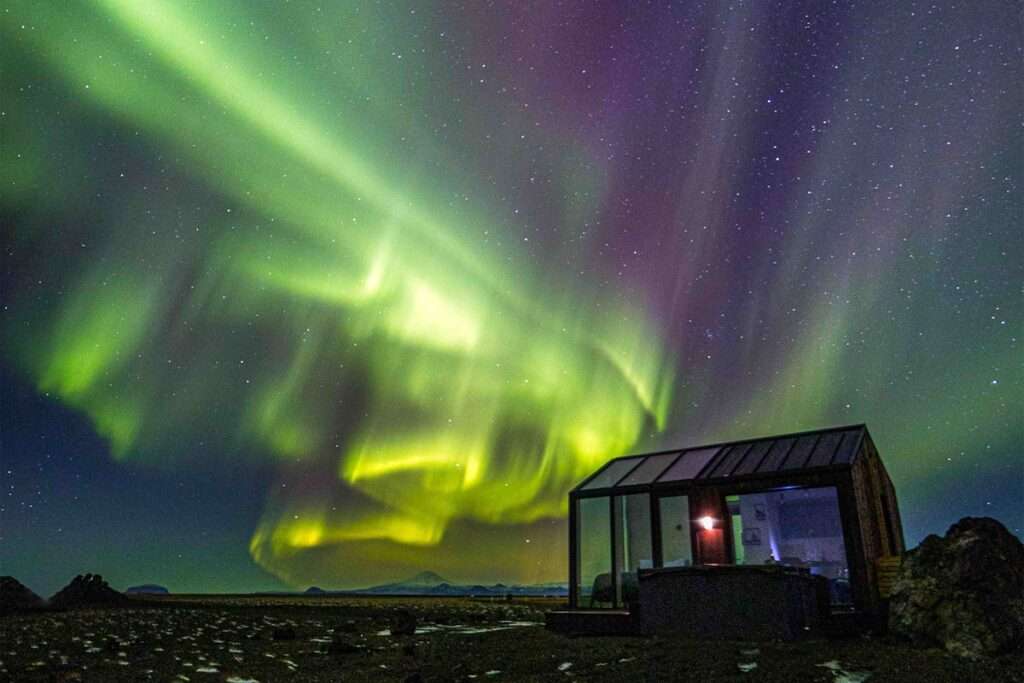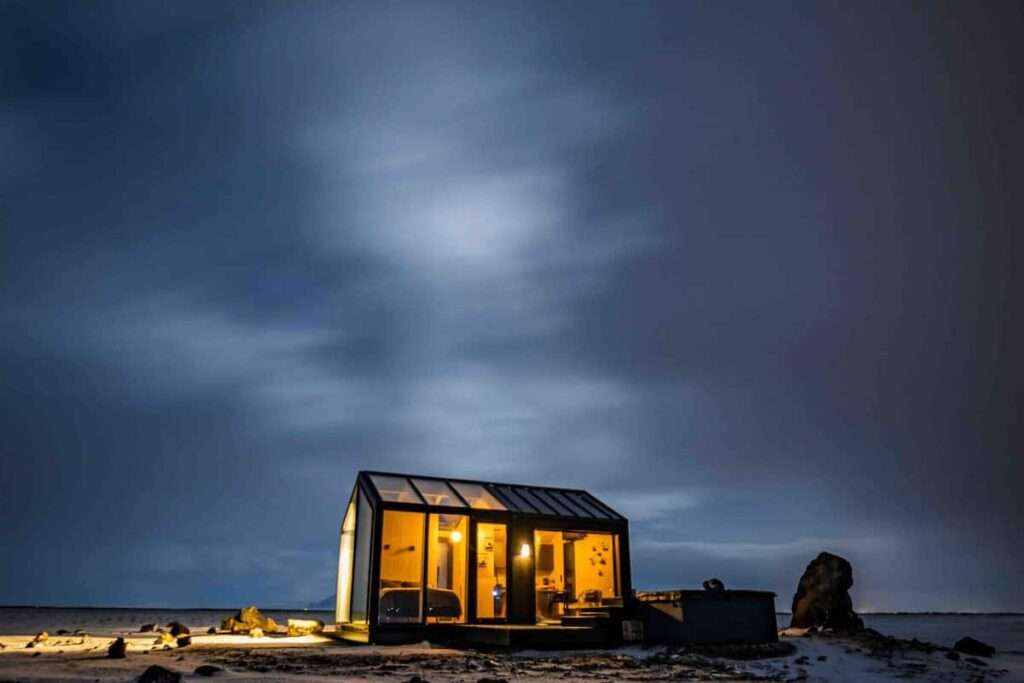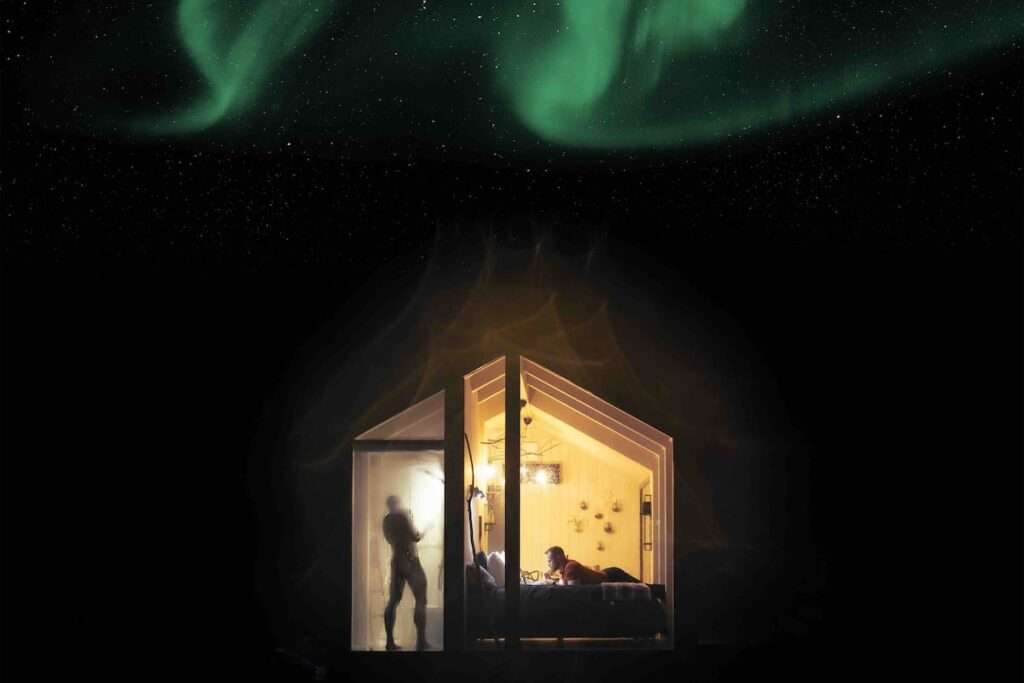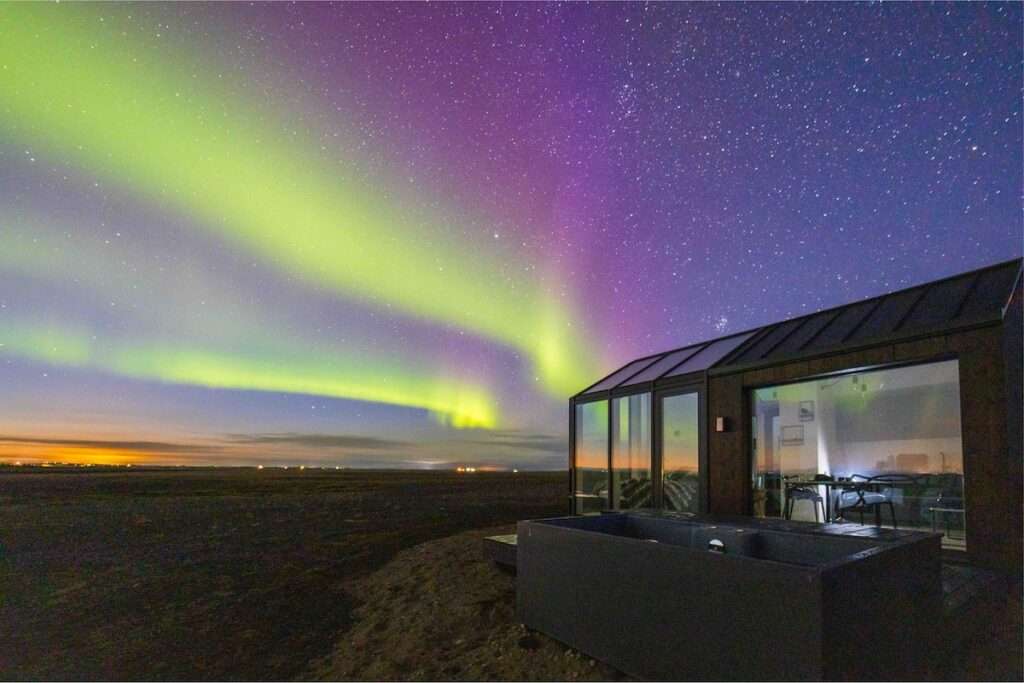 CHECK OUT OUR OTHER TINY HOUSE STORIES
More Like This : Tiny Houses | Tiny House on Whells | Tiny Container Houses | Tiny Cabins | Tiny Prefab Houses
---