Curved Ufogel Tiny House
Today we will introduce you to the Curved Ufogel Tiny House, suitable for the minimalist life of your dreams.
This magnificent house is located in Debant Australia. It adorns our dreams with its magnificent scenery and extraordinary geometric design. Curved Ufogel Tiny House is a modern building built on legs. It is built on the meadow and offers a magnificent view.
This house offers 485 square meters of living space and has two floors. It is designed in a curved and modern way from larch wood. It offers a romantic atmosphere with its wood stove. You can watch the view of Lienz Dolomites from the panoramic glass in front of the house. The copper-colored chimney on the side of the house adds a different ambiance to the house. The triangular structure where the entrance door is located is made in a different design.
Outside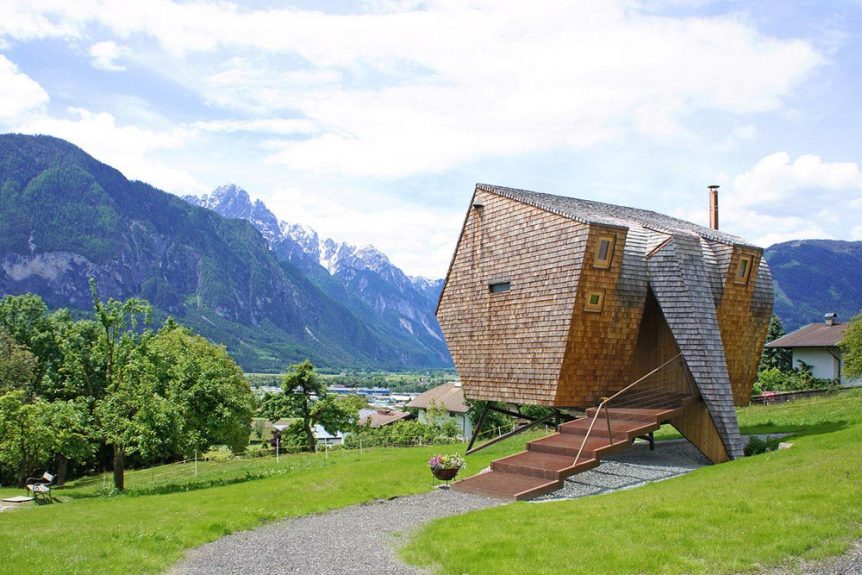 The interior of the house is designed in a very modern way. The interior is completely wooden and light tones are preferred. At the same time, a spacious environment has been created due to the panoramic glass on the front.
There is the main living area on the right at the entrance. Here there is a table that can accommodate eight people. There is a kitchenette with an electric hob, refrigerator, sink. There is a wood stove between these two sections. You can have romantic moments here. On the opposite side there is an area with panoramic view to relax and enjoy the view. This area can also be used as a double bed.
To the left of the entrance is the toilet and bathroom. The bathroom features a glass shower cabin, tiled floor and views of East Tyrol.
You can go upstairs from the main living area with a ladder. This area has a double bedroom and a separate bedroom for children.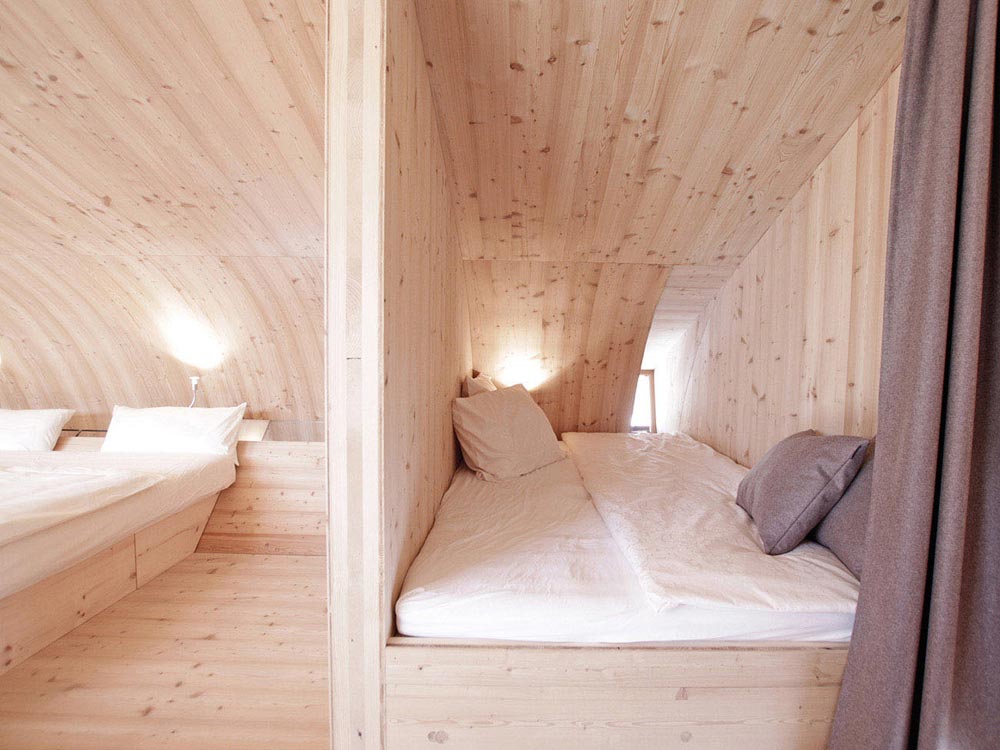 Curved Ufogel Tiny House nightly rental starts from 150 €. To learn more, visit the website.
To learn about our other blogs here
---